NETFLIX: A CONCEPTUAL REDESIGN

A conceptual redesign of the online streaming platform that would tweak its functionalities which could open new avenues of interactions among the users. The prime aim of the redesign project was to make Netflix a more socially interactive environment by adding a few more features to make the overall experience better for both individual and group watching. This redesign project was undertaken for the desktop/laptop interface, though almost 70% of Netflix viewing happens on TV. This decision was made due to limitations of the TV interface presented during the project's progress.



PROCESS





RESEARCH

A basic secondary research was done to understand the brand, its positioning, image and target segment. Along with that a detailed research about the design decisions made over the years.

PRIMARY RESEARCH

Survey

To get an understanding about customer perceptions and behaviour towards the streaming platform and the kind of interactions they would do within the platform, a survey was conducted.




INSIGHTS

1. Choices made by the average user is solely based on two major contributing factors: Top picks offered by Netflix and list of recommendations from friends and family.
2. Though watching movies/TV shows is a solitary activity, it is highly influenced by one's social circle.
3. Searches are made based on genres and the cast when compared to searches based on directors of movies/TV shows.

4. An assumption is that users tend to prefer watching movies/TV shows recommended by trusted people than the suggestions given by the platform. This happens vice versa also when the user gives suggestions to their friends.

SECONDARY RESEARCH

1. Back in 2004, the social feature was rolled out in Netflix but was removed in 2010 because there were issues of privacy and a small segment of the subscribers used it (~2% of the subscribing population).
2. Recommendations could be received from other sources as well. Apps like Cinetrak, Popflake, Hobi and TV time give personalised suggestions according to the preferred genres.

3. About 70% of Netflix viewing happens on TV. But, the numbers keep changing according to travel, place of viewing and the person who is viewing; and almost 75% of viewing is based off of recommendations.



IDEATE



Problem Statement

Information Overload on audience during the decision making of what watch on Netflix.
1. Desktops n laptops were mostly being used for occupational and academic/educational purposes. However, with the advent of online streaming and gaming; entertainment became has become one of the key uses of desktops and laptops
2. The process of making Netflix social would be achieved by the following steps:

1. In-app recommendations from friend to friend which reduces time spent on choosing

2. The recommendations could come with specific notes with a 75-100 character limit.This could effectively talk about the mood, genres or characters etc.

3. Second part of the Social feature would be Group recommendations, wherein you could select the people (the accounts) you're watching with and sync your watch lists, watch history and personal recommendations to give you a combined list of things that interests everyone and hasn't been watched before.



IMPLEMENTATION



Wireframes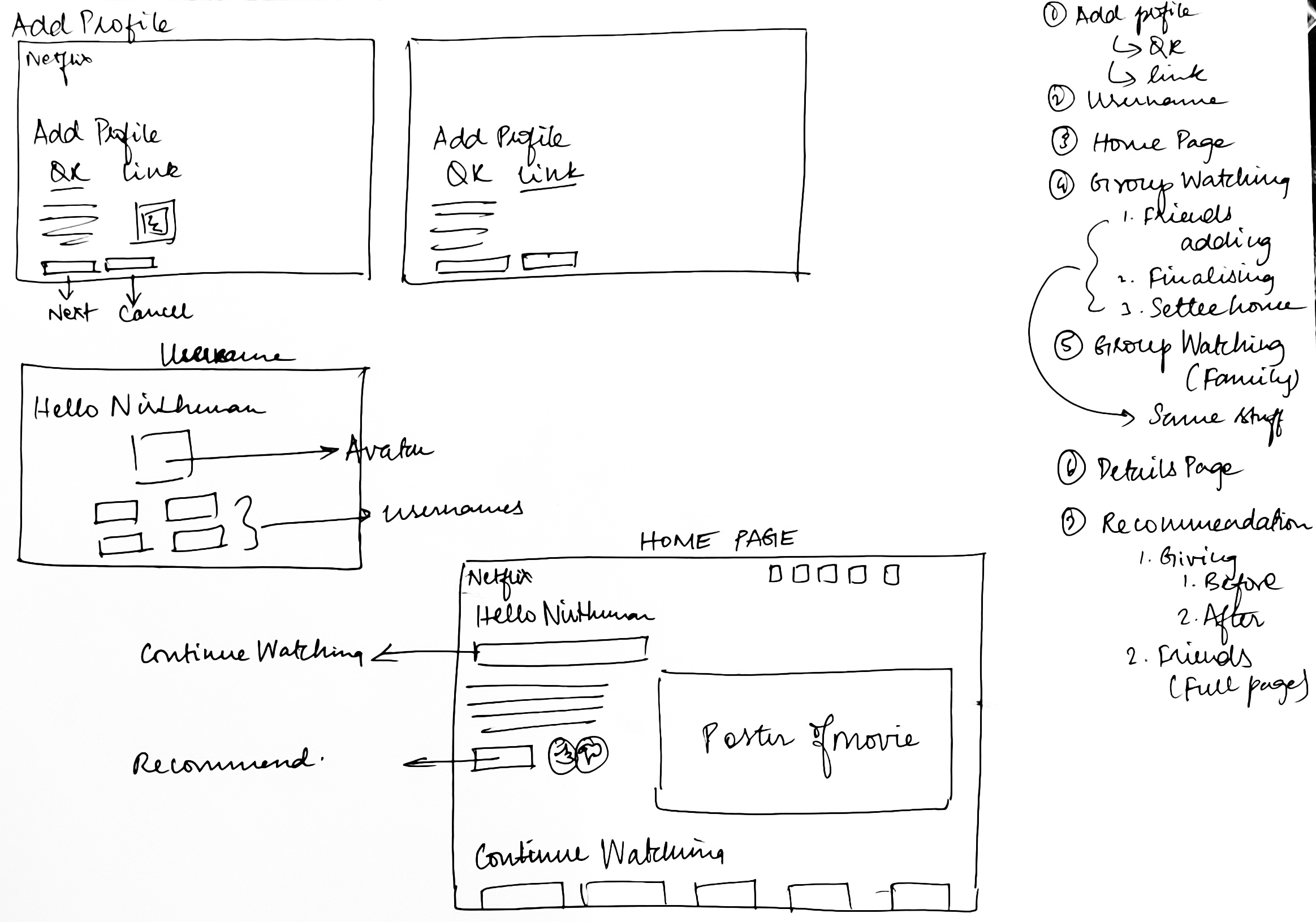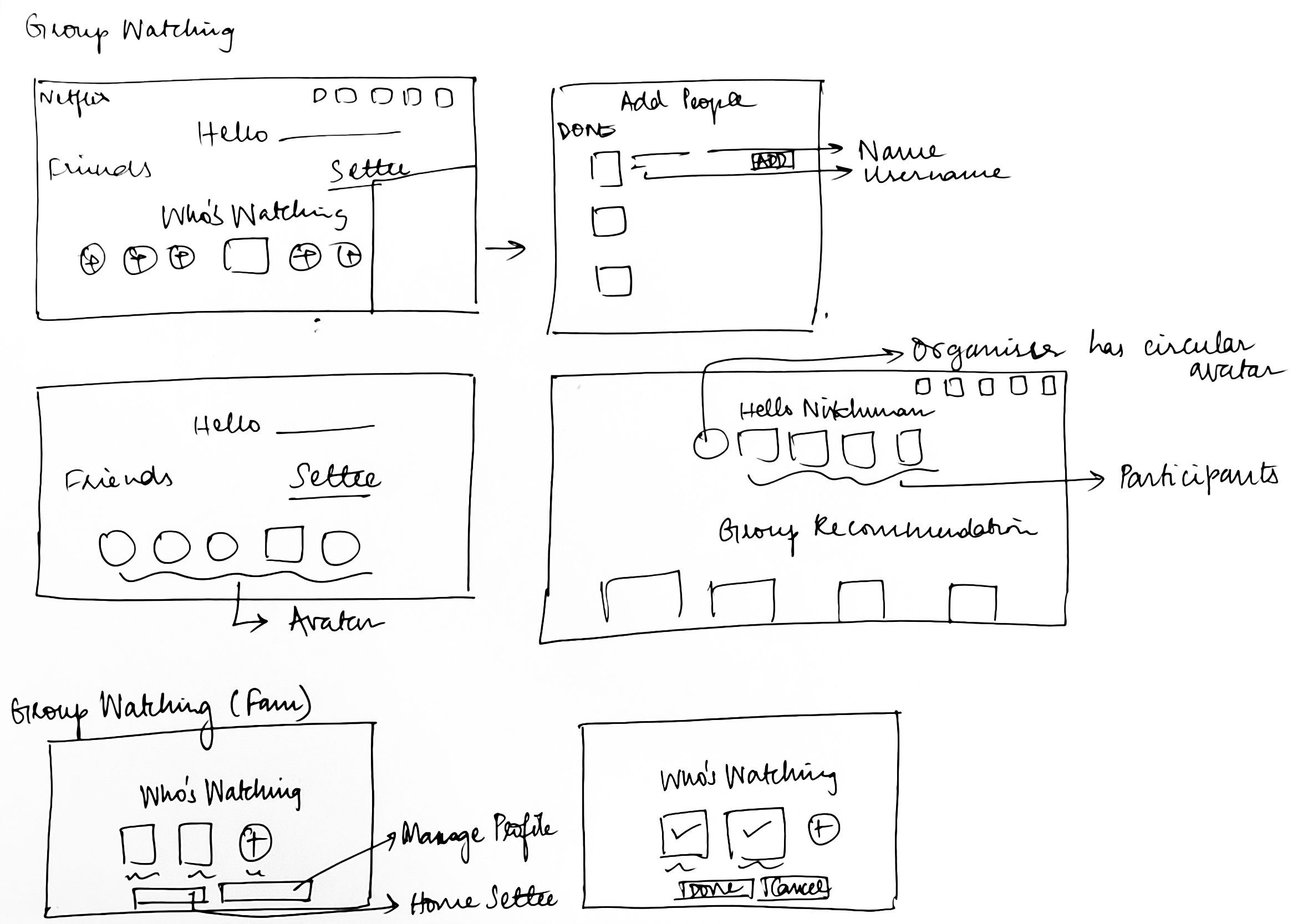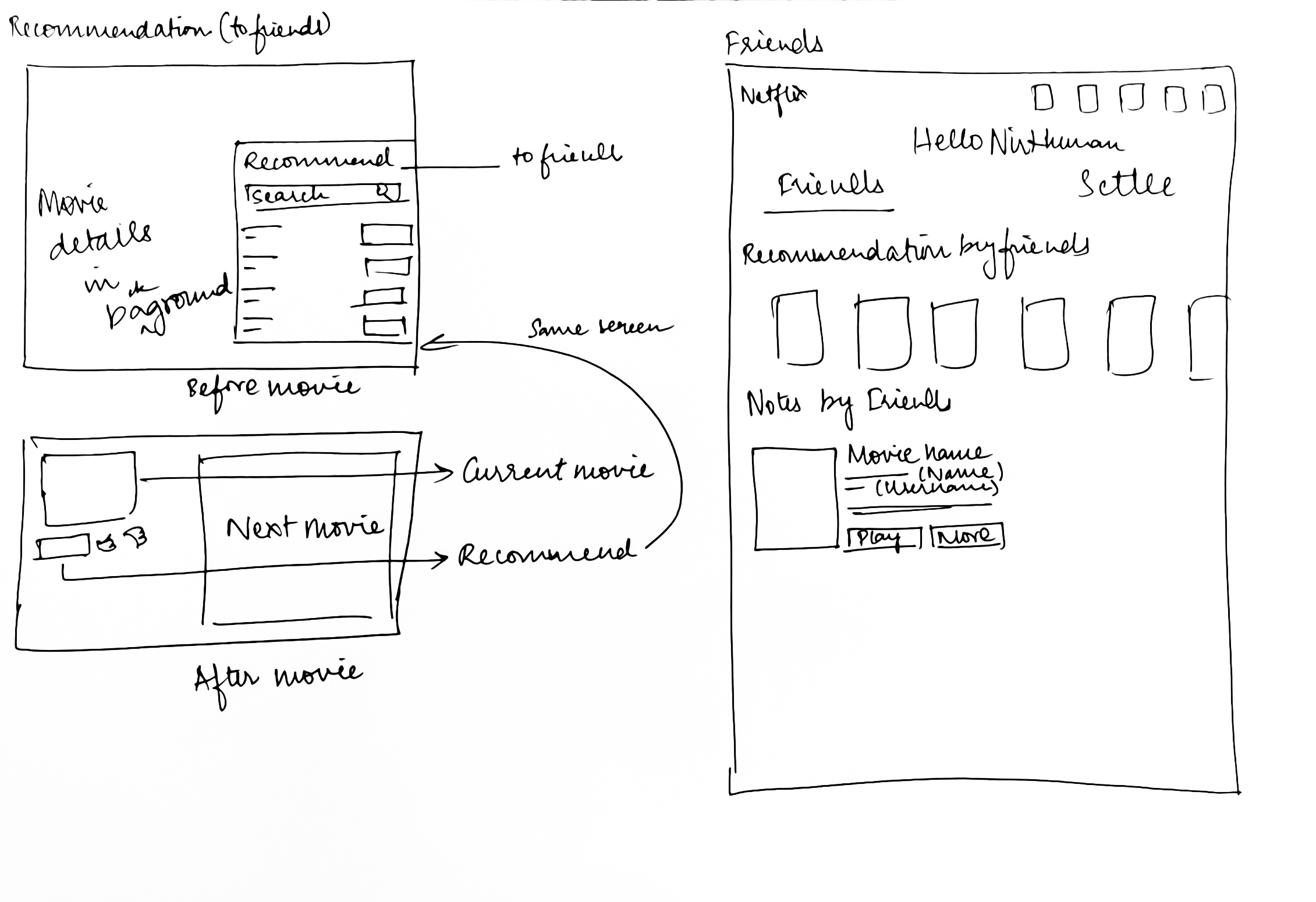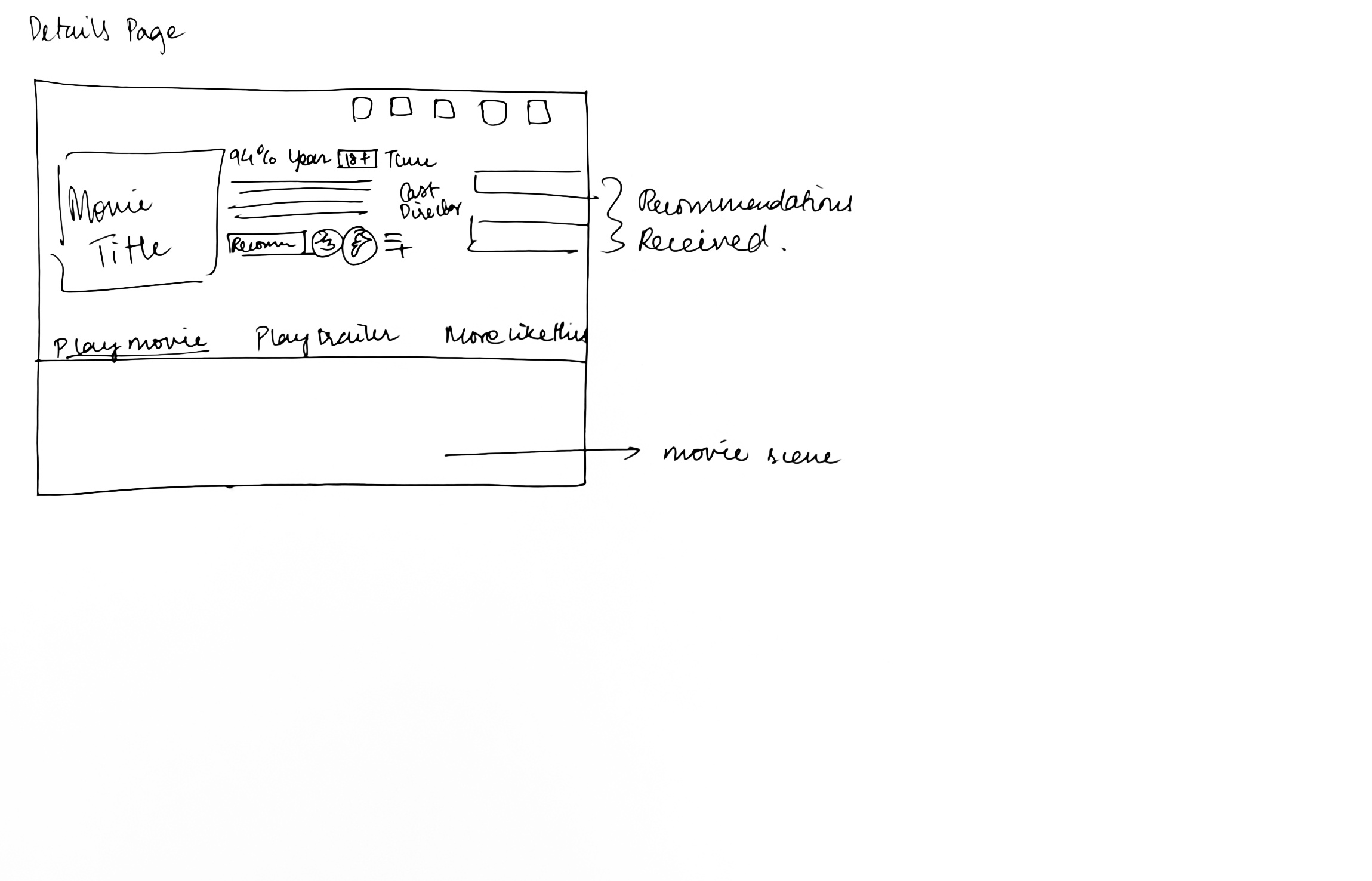 Onboarding for Netflix social

In order to connect profiles, friends must be added. On brainstorming to come up with the most simple and accessible methods; A few steps were taken into consideration, of which 2 were shortlisted.



Step 1




Recommended by friends and tags to the TV shows were added


Netflix Social
1. Recommending to Friends





Recommend to friends after completing a movie


2. Friends




3. For Group watching (not a part of the same Netflix Family)



For Group watching (part of the same Netflix Family)




Movie Details Page


Addition of Recommendation tab, Number of friends who liked, and personalised Notes by friends


CONCLUSION

1. The 'Conceptual Redesign Project' initiated for this streaming platform was built on a small scope found to improvise the current user experience; solely based on observation and personal engagement/interaction with the existing interface.
2. This solution provided to improvise the existing interface holds the scope to add further value; given more time to research and the right critique to modify.

Overall, the process of coming up with this solution has been enriching and I personally enjoyed working on this project.